Article in

Blockchain

category.
Is crypto in a bear market?
Like any bear market, even in the crypto ecosystem, we see various trends that cycle over the course of years. Early 2018 was the year…
Like any bear market, even in the crypto ecosystem, we see various trends that cycle over the course of years. Early 2018 was the year ICO (initial coin offerings) led to hundreds of thousands of tokens being generated backed by startup companies attempting to fundraise. In 2020 we witnessed the rise of Defi (decentralized finance) also known as Defi summer, which various organizations adopted to produce Defi solutions. 
Within the last year, NFTs stole the show and have become at the forefront of mainstream mass adoption. As these trends come and go, it creates a new subdivision of the blockchain ecosystem. It provides opportunities for emerging projects and a wider platform for major players in the space to continue producing new products. A great example is how coinbase has created an NFT platform (coinbaseNFT) for creators to mint and list their unique pieces while making it accessible to other platforms such as opensea.
Are we in a Crypto Bear Market?
Crypto still falls into the same pitfalls and swings that industries do due to fiscal policy and global affairs. Due to the recent global climate, it's certain that we are in a bear market. Historically, many experts anticipate bear cycles depending on previous data such as bitcoin's halving, the total volume of cryptocurrencies and NFTs being traded, and much more. 
Nonetheless, a bear market is not preventable and it always takes a toll on new user adoption, established organizations/companies, and startups. With the interest rates hike, we have seen the traditional market take a hit which also affects the general crypto market. Since Bitcoin and Etheruem are also publicly traded by institutional investors, talks of a recession affects all markets. All in all, we have entered a crypto bear market. So with trends having a continuous cycle in crypto, what happens when we enter a bear market? 
Within this current bear market cycle, major organizations such as Coinbase, Gemini, and Celsius have laid off a large number of their employees to mitigate losses and opt to kill internal projects that take up a large amount of funding. These trends aren't anything new since bear markets affect the traditional markets in a similar way, but what makes the crypto ecosystem different is that these companies have to pivot effectively to stay afloat. 
It can become difficult to continue hiring for key roles such as developers in a bear cycle because of the difficulty of the long-term commitment an organization curates with its employees. This provides the opportunity to work with a dev shop that might be a smart option for well-funded organizations in the depths of a bear cycle. 
How Can Fueled Help?
Fueled is a unique unicorn of an organization that can adapt the vision of a client's needs while curating special features to make the product more attractive to users. Many people new to crypto also have difficulty being onboarded with using blockchain-based applications because the learning curve is relatively steep. Fueled can simplify blockchain products to make using the products a seamless experience, and we do have a few examples (input Lagos frame or immi). 
While organizations such as Celsius are in a panic and reorganizing their business model, an agency such as Fueled can onboard their development and design work at the fraction of the cost of maintaining a team of 20+ developers and designers. As the saying goes, when in panic there is always an opportunity, and Fueled has the tools to revolutionize how blockchain products can be reintroduced into the public market.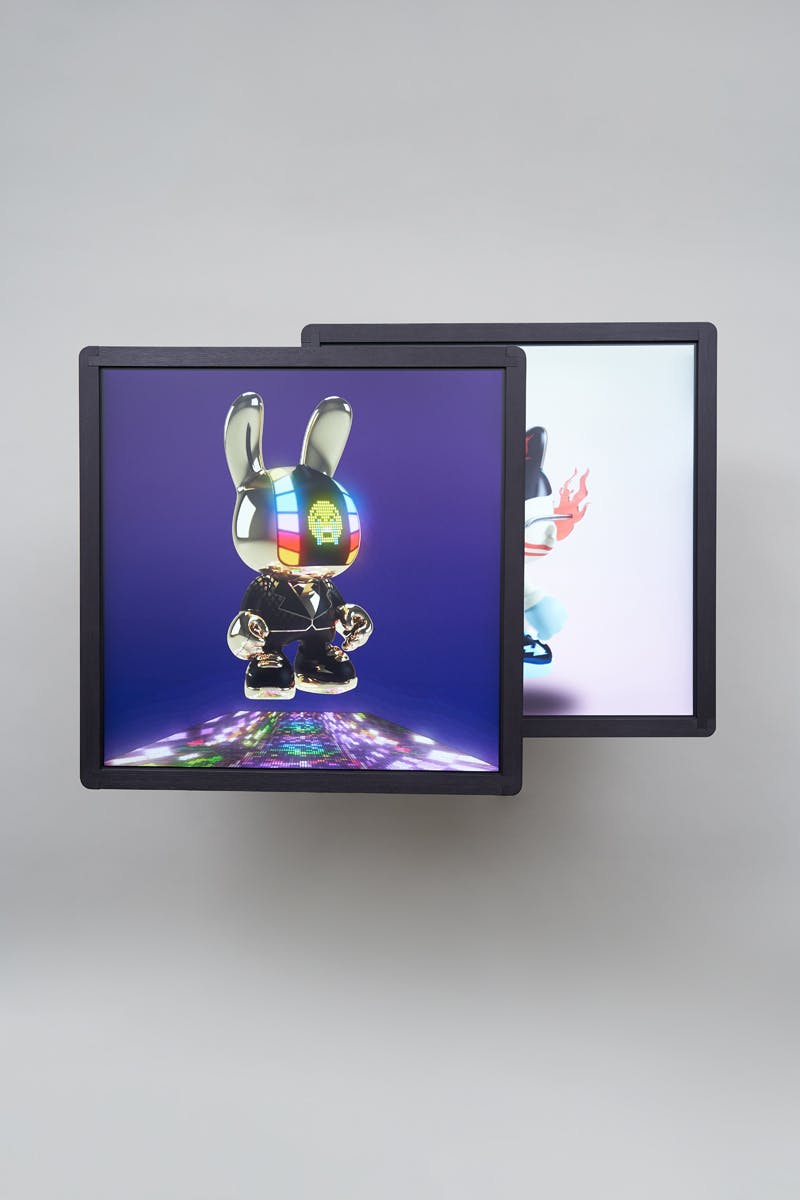 Let's Keep your Crypto app relevant during a Bear Market
Adoptability
Making it easy to use will take intensive market research including curating onboarding features such as visual tutorials. The goal is to market any and all blockchain products to new users worldwide, which includes translating content. Our goal at Fueled is to build effective products that users can love. Creating seamless experiences is our specialty, and fixing hiccups that blockchain products have will be an exciting task. 
With the rise of bugs network crashes and other hacks, it could be a useful opportunity for developing teams to contract UI/UX development to focus on scaling the networking or securing the product (mobile or web). Aside from bear market struggles, the crypto space needs to build more attractive products for the world to learn and use. The most critical opportunity is for companies to utilize the tools Fueled has to offer, especially since it can be cost-effective long-term.
Curating the industry standard
With the help of Fueled, a product can become not only increasingly marketable but effective in retaining users. Our goal is to create an industry standard of phenomenal design and UX for the crypto space. As mentioned earlier, tutorials and education portals can help onboard users. At Fueled, we take pride in creating unique experiences and have evolved to gamify certain products as long as it's within the scope of the client.
With the growth of blockchain and crypto adoption globally, it is very surprising that less than 10% of the global population uses crypto and blockchain solutions. As we proceed further into the second decade of blockchain's existence, we are certainly sure that easy-to-use products and solutions will expedite mass adoption.