Award-Winning App Development in Atlanta
Who we are
Atlanta App Developers
Fueled is a mobile app development agency that has been creating groundbreaking apps for enterprise and startup clients for nearly a decade. We are extremely proud of the work we've done for Warby Parker, Crunchbase, and MGM, just to name a few. These apps are a combination of design and development proficiency, expert product strategists, and an agile approach that ties our global team together and keeps everyone working towards executing a clear vision.
We look at Atlanta and see leading Fortune 500 companies and startups that are breaking new and exciting ground. We also see fresh companies that don't have mobile apps or digital offerings. Our goal is to help Atlanta mobile app development grow and flourish. Our offices are located in New York, London, and Noida but we work with clients across the world, from the West Coast of Seattle, San Francisco and Las Vegas to Hong Kong and Tel Aviv.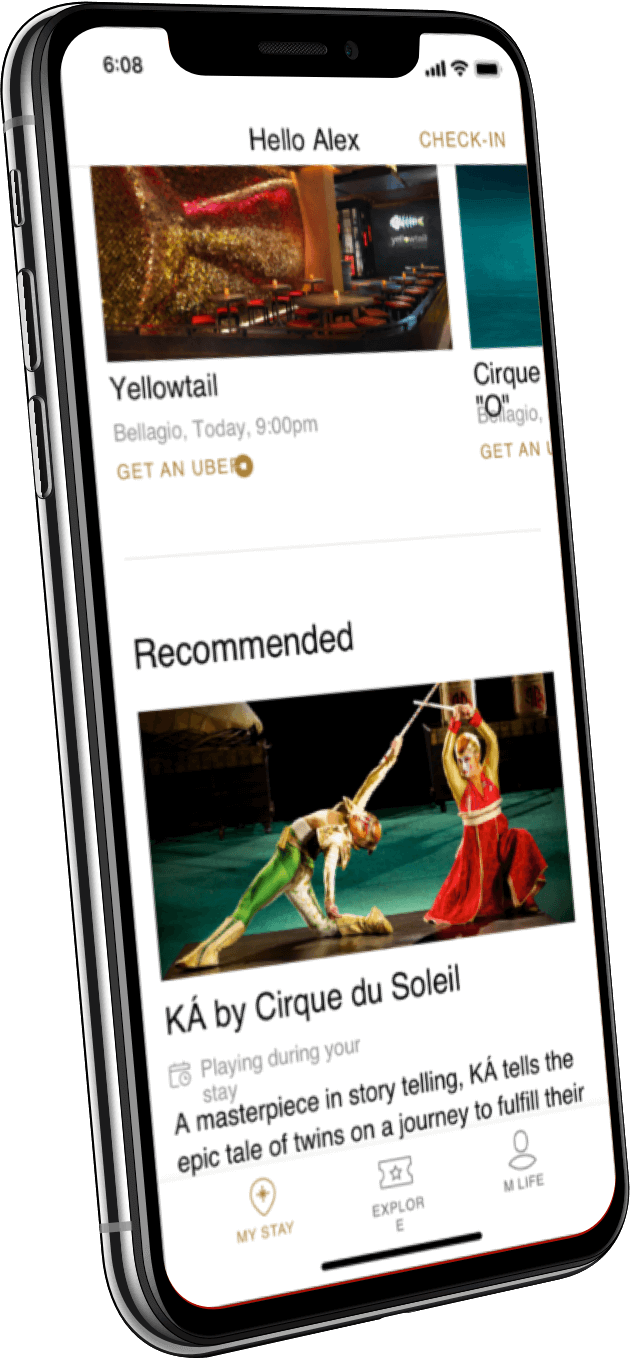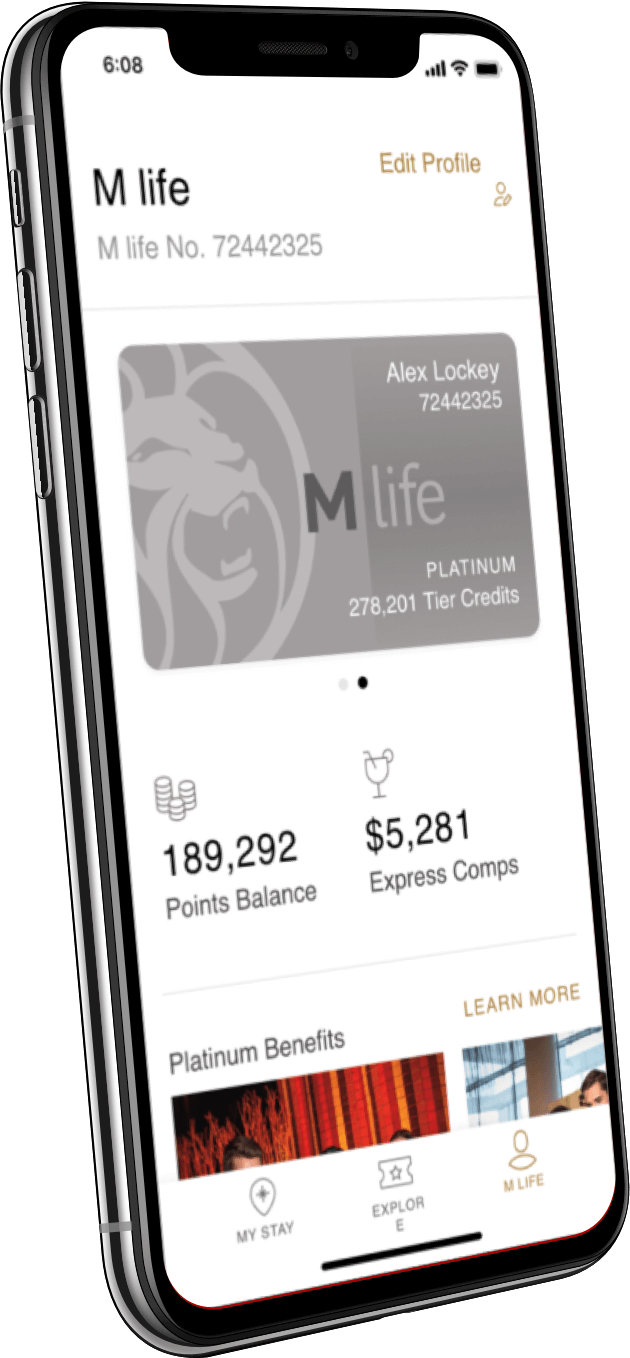 Why Atlanta
Promoting Diversity in Mobile Apps
Atlanta is a city with a diverse and growing population, 54% Black or African American, and 10.2% Hispanic or Latino, according to the 2010 census. Atlanta also has the 19th highest LGBT population per capita in the country, where 4.2 percent of the population identifies as gay, lesbian, or bisexual. Tech organizations in the city have been trying to address tech's diversity issue and represent Atlanta in a more representative light.
WEI, the Women's Entrepreneurship Initiative, is an Atlanta organization that serves as an incubator and resource for women entrepreneurs. WEI alone has raised $1 million in resources from the city of Atlanta to give to local startups.
Diverse Developer is going above and beyond to help diversify tech outside of just Atlanta. The website is a tool for IT industry recruiters looking to find the most diverse talent possible. Both recruiters and Black and Hispanic candidates can use the website or mobile app. The app has great reviews in the App Store and just one example of what Atlanta mobile app development can achieve.




Atlanta Is Building A Community For Thousands Of Mobile App Developers
As startup tech companies in Atlanta became more prominent, the city needed programs and spaces to support those ventures. Luckily, some of the most impressive and well-funded coworking spaces have been thoughtfully constructed in Atlanta.
The Atlanta Tech Village is more than just a space for startups to work. It boasts community-building programs for young entrepreneurs through mentorship, offers discounts from partners like Google, Microsoft, and Hubspot, and hosts events to educate the community. It currently is home to over 300 startups who have raised a combined $600 million in capital. These include some of Atlanta's brightest stars — most prominently scheduling app Calendly, crypto app Bitpay, and SaaS company SalesLoft.
Atlanta's Flatiron Building, which predates the iconic New York City building, is now home to Flatiron City. This coworking space hosts a diverse mix of entrepreneurs and companies, including transportation consultancy Conveyal, marketing tool Agency Spotter, and the WEI incubator for women-founded companies.
Our Digital Services
Here at Fueled, we're willing to challenge traditional boundaries by tackling all facets of tech, from newer buzzwords like blockchain and AR/VR to good old fashioned mobile app development.
Our highest priority is to flesh out products that are the result of hard research, robust analytics, and multi-step optimization for your company's strategy and direction. As a solid team of digital growth consultants, seasoned project managers, and UI/UX experts, we take full advantage of opportunities or openings others might have missed by providing services in:
Cost of Mobile App Development in Atlanta
So what does it take to build an amazing fintech app? Or to turn a SaaS platform that millions use every day into a mobile companion? Well, in truth it often takes a massive amount of resources between the architects, strategists, designers, and developers involved. We understand many of the most hardworking and rapidly growing companies in Atlanta don't have those sorts of resources to dedicate to a mobile app. That's why Fueled does.
We will dedicate a team of mobile app experts to translate your ideas and service to a mobile offering. We work in agile sprints and bill on a rolling basis. This means you are constantly seeing the results of what you pay for with Fueled. We are here to challenge you and, in doing so, help you build the best mobile app possible. Give us a call and we can tell you how much it will cost to develop your app.
Fintech Innovation in Atlanta
Digital financial services, or fintech, are just created for big businesses to become more efficient — many help out real people every single day. Atlanta app developers and web experts have created platforms and fintech apps that are helping small business owners manage their finances, and helping individuals make smarter, healthier decisions.
Kabbage is an Atlanta-based fintech platform built for providing loans to small business owners. Through their mobile app or online, a business simply needs to apply linking their revenue data and a check will quickly be made so you don't have to wait around for a decision. It's a super simple process to getting a flexible, transparent, short or long-term loan. They have provided over $4 billion in funding to over 100,000 businesses across the country since 2008.
Vanco Payment Solutions is a fintech company designed to provide easy electronic alternatives for payments and donations. The platform is built to make donating to churches, nonprofit organizations, and fundraising a breeze. Vanco processes more than $13.1 billion in electronic payments annually for over 30,000 clients.
RoadSync is taking fintech on the road with Atlanta mobile app development with a digital payment and logistics app for truck drivers. The fintech mobile app makes it easy for cold storage firms and shipping companies to pay their drivers and process repairs and towing fees. Removing cash and check authorization from the equation makes life easier for drivers, increases the rate of secure interactions, and minimizes fraud.
"If Fueled somehow didn't accept this project, there's no one else I'd even be comfortable going with."

Benjamin Berenson — Mobile Product Manager of MGM
"The product Fueled delivered allowed us to generate revenue before launching, which was extremely impressive."

Omri Sass — Product Manager of NY Times Company, Wirecutter
"Fueled collaborated with the client's in-house IT team to create a straightforward user experience on a very strict timeline. They communicated well and offered experienced advice throughout the development process."

Matthew Reeves — Associate Director of Verizon
"I can't say enough about how much they accomplished in the short timeframe."

Joe C. — DCI Capital Investors
"The team was fantastic to work with, from the account management side to the product folks and the designers. Everyone was extremely receptive and thorough in listening to our objectives and ensuring we had a stellar MVP wireframe that reflected our goals. They even gave us an extra week to finesse the design some more so we were totally happy with it. We are thrilled with our product design and very appreciative of the enthusiasm, support, and hard work demonstrated by the entire team."

Nirali Jain — Co-Founder and COO of Artwired
"Fueled surpassed expectations with the stunning and immaculately-designed website and their work generated an impressive number of new members. Their team has a combination of warmth and intelligence that other tech agencies don't have."

Annie — Founder of Apartner
"Fueled received a perfect score across the board from the client, noting that their UI/UX [user interface/user experience] design was exceptional and set them apart from other similar providers."

Soumyadip Rakshit — CEO of MysteryVibe
"Fueled met deadlines and stayed on budget. Their team was great to work with, and they were knowledgeable and professional. They deliver high-quality work and are friendly and welcoming. Their expertise is apparent, and they don't need to improve in any area."

Santana Iglesias & Nicole Knudson — Co-founders of Numovi, LLC
iOS App Developers in Atlanta
iOS apps are leading the charge on Atlanta mobile app development. iOS designers and developers in Atlanta are working hard to create innovative products for a global audience.
For companies that don't yet have an iOS, Fueled's team can offer their services. We will create beautiful, intuitive iOS designs and write flawless code for your app. We don't just make apps, we build new businesses strategy around mobile and digital products. Our team is capable of taking an idea of any size, giving thoughtful feedback and crafting it into a tangible, impressive app that our clients will love. Agile development is the process we use to ensure all of our developers, designers, and product managers are in complete sync.
One particularly project is the iOS developers behind Greenlight the debit card app for parents to monitor children spending and encourage good spending habits at a young age. With this app, parents can divide up their children's spending money and set permissions on where they can spend it and how much they can spend. Parents can use the app to add funds, and children can download and check it any time to view their balance, teaching important money habits. With Greenlight Savings, parents set their own (parent-paid) interest rate to create financial stability for their children at a young age. Greenlight has garnered attention from Forbes and USA Today and is backed by Amazon, among other investors.
When the App Store first launched in 2008, it was a gold mine waiting to be explored. It now continues to be a rich economy that promises the most ground-breaking, first-rate apps for Apple users. In 2018, the App Store made $46.6 billion— nearly double the revenue brought in by the Play Store. Compared to Android users, iOS users are reported to have higher annual income and level of engagement. This enables them to make more in-app purchases, as they recognize the value in the apps they choose to download.
Because there are a limited number of Apple device types, iOS app development is also significantly faster. In fact, Android app development is 30-40% slower than iPhone app development— and time is money.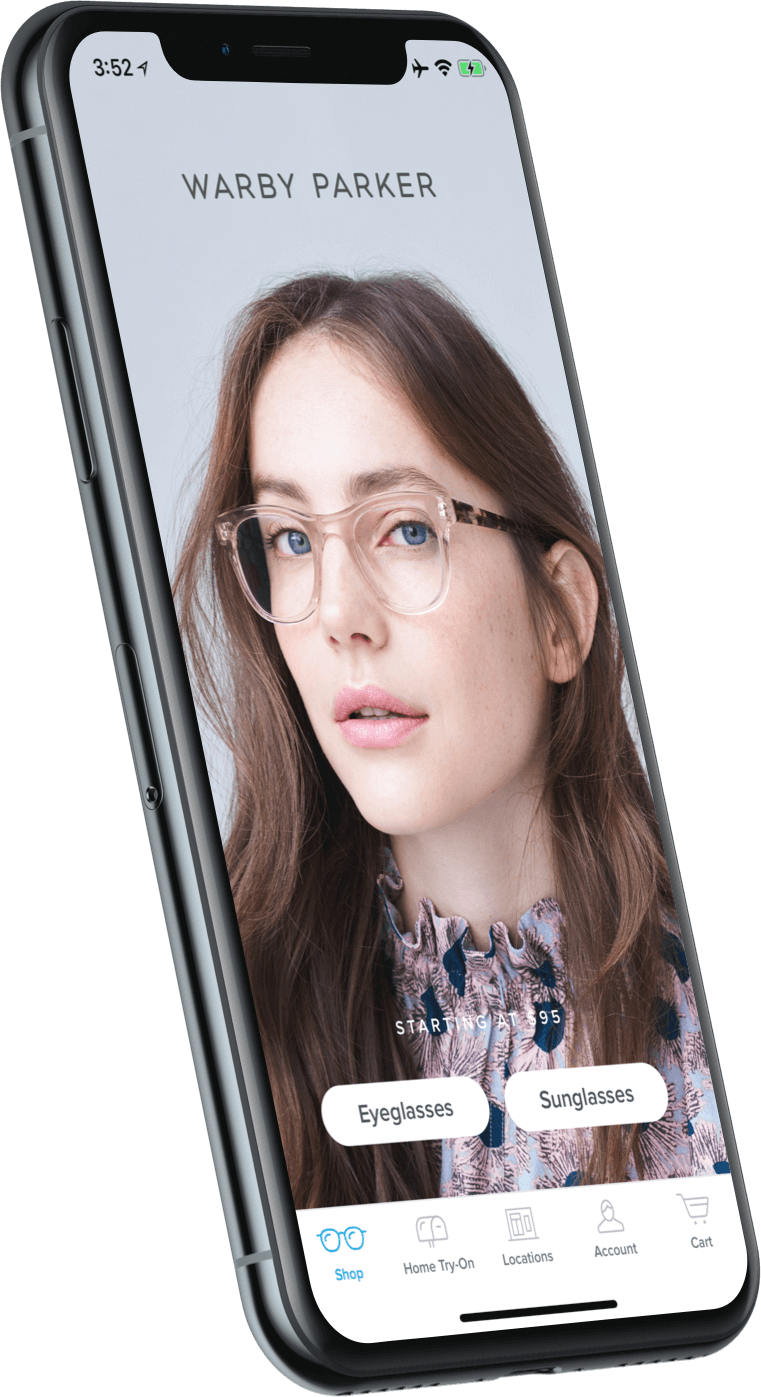 Android App Developers
Atlanta app developers are already creating highly-rated popular apps for Android. One of the most ambitious mobile products to come out of the Atlanta mobile app development scene is BitPay.
BitPay is an Atlanta-based cryptocurrency app for iPhone and Android that allows users to turn Bitcoin into dollars. Using their Visa compatible BitPay Card, Bitcoin users can easily turn their Bitcoin into dollars and load them onto the card via the app. BitPay is built for business too. Use the app to start accepting Bitcoin at your business, and directly deposit your earnings into your regularly used bank account. The BitPay app also acts as a wallet for Bitcoin and Bitcoin Cash on your mobile phone and desktop.
With over 50 billion downloads and growing, Android apps are proving to be a vital platform for developers and consumers. At Fueled, we use the same methodology for
Android app development
as we do for iOS development. Our success revolves around turning simple, yet creative, ideas to build apps that are innovative, engaging and intuitive. We focus on branding, user experience (UX), user interface (UI), and functionality from both a frontend and backend programming perspective. This mix of
app design
, app development, and product strategy is what continues our longevity as a top global app development agency.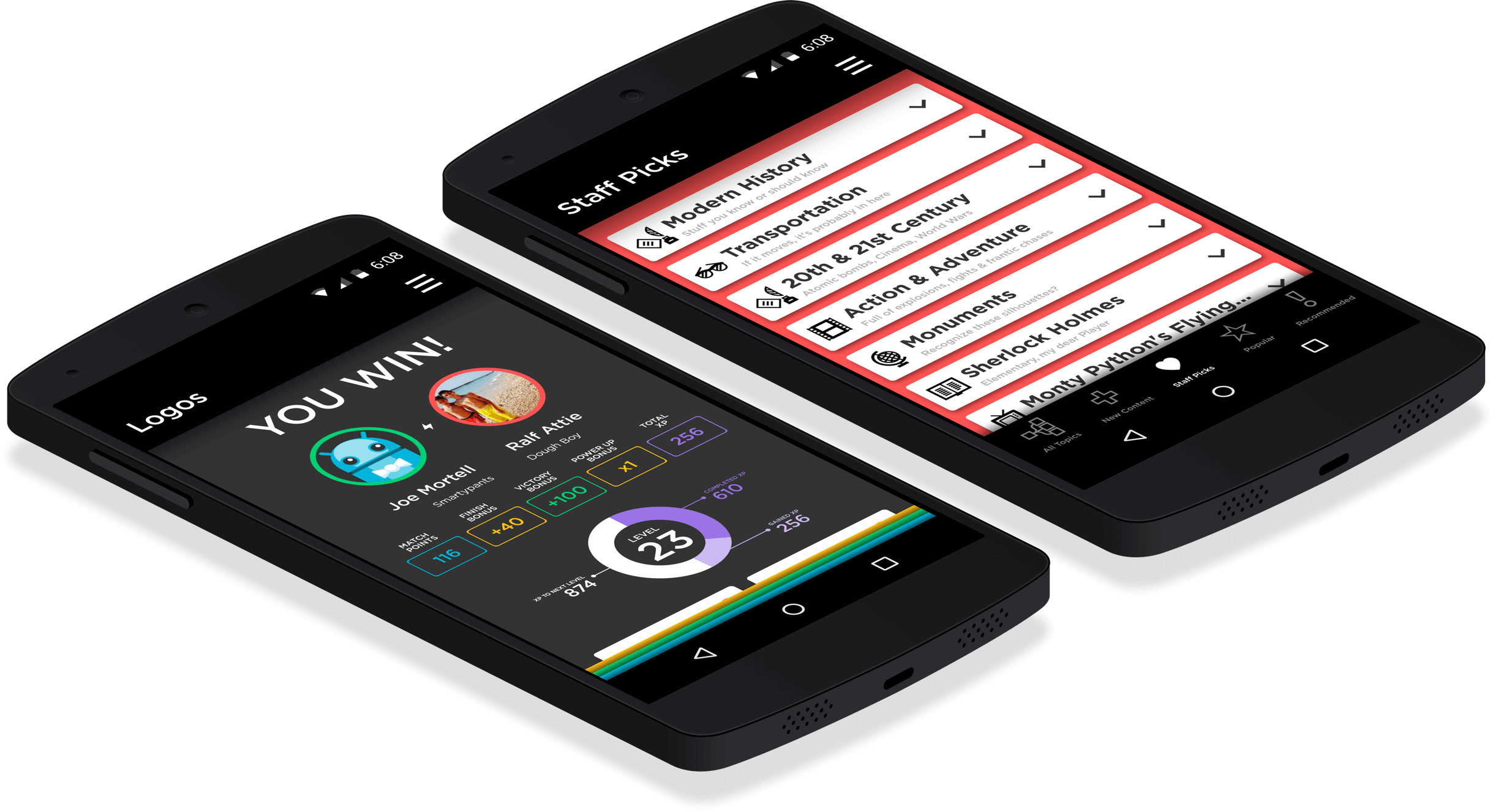 Contact Fueled Today to Start your Next Mobile App
Do you want to expand your digital offerings for your brand? Are you ready to look at how mobile app development can take your business to the next level? If you are in Atlanta, our team is just a phone call away, eager and ready to discuss your mobile vision.
If you have any questions about Fueled, Atlanta mobile app development, or have any further questions about our service offerings, please don't hesitate to reach out. We are here to make your business the best it can be.